IV's for the NuYou
IV treatments city wide.
Keeping Arizona healthy & hydrated
Our process at IV's for the NuYou is simple. Book your appointment and we will have one of our experienced Certified Medical Nurses provide the nutrients your body needs in the fastest, safest, and most reliable method possible. We provide all our therapy treatments in house and most treatments take less than an hour.

our iv drip menu
Replenish your body
nuyou
Hydration Drips
Pure saline for those who simply need to get hydrated fast. We administer one liter of fluids with electrolytes.
1 L of Fluids
Electrolytes
$125
Book now
nuyou's
Myers' Cocktail
This immune booster contains 6 vitamins, minerals, and antioxidants to help improve your energy and strengthen your immune system. You'll receive one hydrating liter of fluids with electrolytes, as well as:
Vitamin C

Vitamin B12 + MIC

Vitamin B Complex

Glutathione

Zinc

Magnesium
$225
Book now
nuyou
Beauty Infusion Drip
Hydrate your skin while boosting its most important components: collagen and elastin. This drip supports skin conditions associated with stress, inflammation, and dehydration, all of which can damage your skin's appearance. Give yourself a natural, beautiful glow and support strong soft tissue growth with this infusion.
Trace Minerals (Selenium, Zinc)

Magnesium

Biotin

Lysine

Vitamin C

Glycine

Proline

B1, B2, B3, B5, B6, and B12
$225
Book now
nuyou
Migraine/Hangover Drip
Get instant migraine headache relief with our vitamin cocktail of IV fluids and medications for your symptoms.
1 L of hydration Saline

B-Complex (B1, B2, B3, B5, B6)

B12

Anti-Nausea - Zofran

Anti-Inflammatory/Pain Reliever Toradol

Antihistamine
$245
Book now
nuyou
NAD Drip
(Nicontinamide Adenine Dinucleotide)
NAD is a cofactor/coenzyme found in all living cells. The NAD drip helps boost energy and metabolism, maintain healthy organs and neurological health, and promote cellular regeneration. Feel mentally sharper, lower your stress, improve your cognitive functions, and enjoy the results for weeks with one infusion.

We provide NAD+ drips in multiple doses (250mg, 500mg, 750mg, and 1000mg) along with a Myers' Cocktail for an added dose of nutrients. NAD+ IV therapy takes a bit longer to receive than other IV drips, typically between 45 minutes to 3 hours depending on your tolerance.
$450
Book now
add-ons
Supplements
Alpha Lipoic Acid (ALA)
$25
NAD+ Booster Dose (50mg)
$75
about IVs for the nuyou
Supporting your overall well-being
Our IV drips are administered by certified and knowledgeable Registered Nurses, all under the directive of Dr. Cynthia Hinojosa-Armstrong.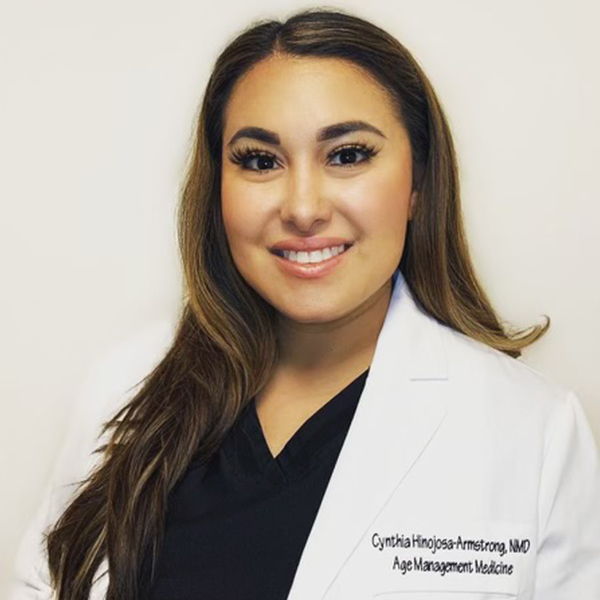 Dr. Cynthia Hinojosa-Armstrong is a board-certified naturopathic physician in the state of Arizona, and focuses on age management treatments. She received her Doctorate in Naturopathic Medicine from Southwest College of Naturopathic Medicine, and her Bachelor of Science in Nutritional Sciences from Texas A&M University. Her education and clinical experience instilled the importance of "Docere", the concept of a doctor as a teacher. She empowers her patients to be proactive about their health and wellness.

To manage aging, Dr. Cynthia seeks the root cause of one's illness in order to restore and optimize health. This typically starts with good hydration and nutrition, which is why Dr. Cynthia has a passion for IV therapy and serves as the medical director for IV's for the NuYou in Arizona.

IV's for the NuYou can help replenish nutrients such as water, vitamins and minerals through IV therapy. Our focus is to support your overall well-being and help alleviate symptoms associated with different ailments with our menu of IV drips. We also offer memberships for those who have specific wellness goals and strive towards becoming a "NuYou."